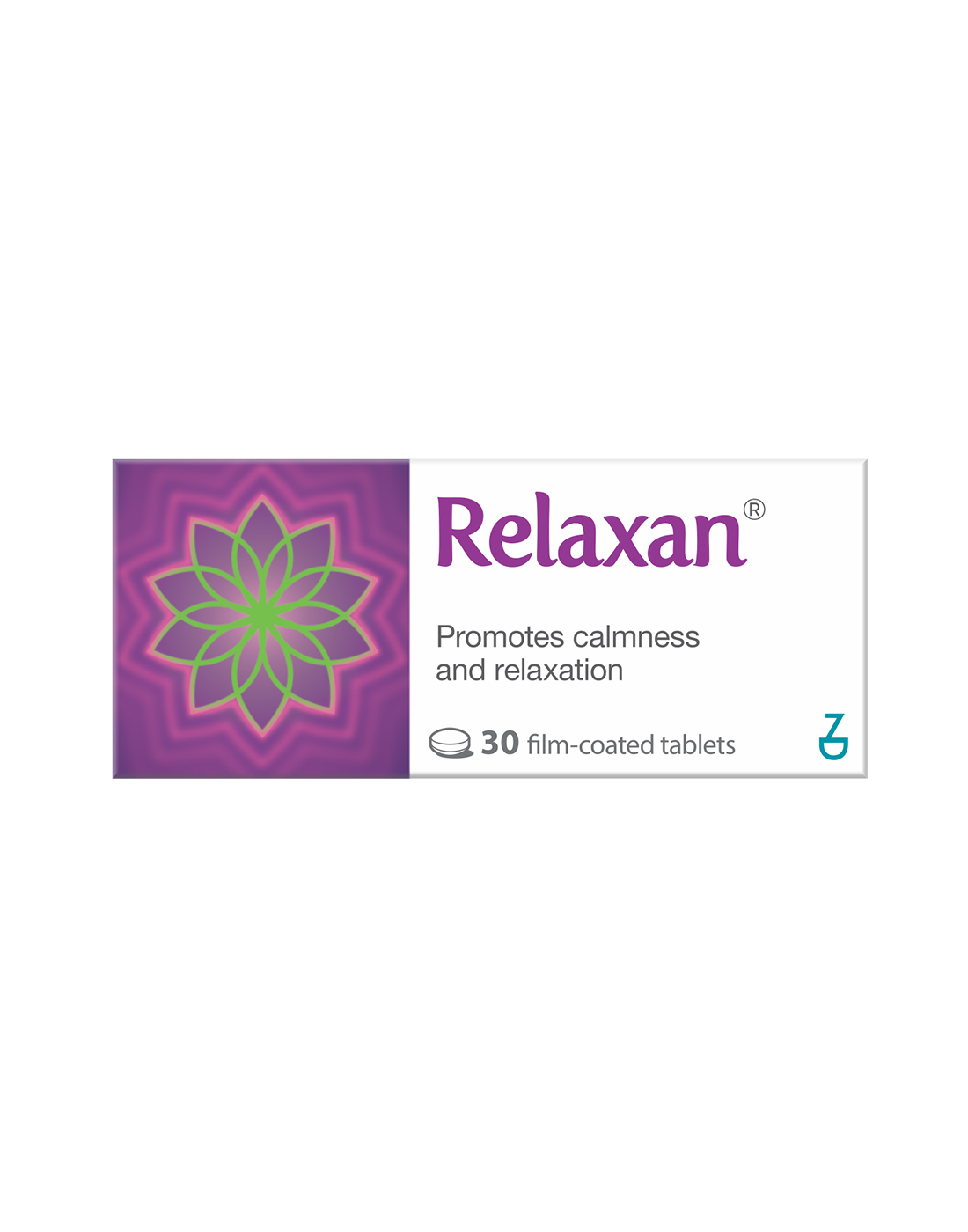 Relaxan
Relaxan, dietary supplement:
Promotes relaxation.
Active ingredients:
One film-coated tablet contains:
150 mg Valerian root extract (Valeriana officinalis);

80 mg Passion flower extract (Passiflora incarnata);

50 mg Lemon balm leaf extract (Melissa officinalis); 

50 mg Magnesium (as Magnesium oxide);

2 mg Vitamin B6.
Mechanism of action:
Relaxan is the unique combination of active components which act synergistically in preventing and treating mild forms of insomnia, nervous tension and minor psychological disorders. Lemon balm extract helps in treatment of nervousness and insomnia. Valerian helps in treatment of restlessness, anxiety and difficulty sleeping due to anxiety. Passion flower relieves anxiety and insomnia. Anti-stress mineral magnesium reduces irritability and relaxes the muscles. Vitamin B6 helps the metabolism and utilization of magnesium in the body, and it helps with insomnia and nervousness.
Indications:
Milder forms of psychological tension, anxiety and irritability (relieves symptoms), with insomnia and sleep disorders (facilitates falling asleep and improves the quality of sleep).
Directions for use:
One tablet 1-3 times per day for treatment of anxiety;
Two tablets half an hour before sleep for treatment of insomnia.
Packaging:
30 (3×10) film-coated tablets in blister, in carton box.